Get 100 Google Map Embeds
MAP Embeds > ORDER HERE
Boost Maps Rankings including the 3-Pack.
100 (or 200 with upgrade) Embeds in Custom Articles.
Contextual Backlink to the Map in each post.
Over 1000 of these Map Embeds Gigs Sold on Konker marketplace.
Discerning SEO's love these Embeds!
Additional Indexing on All Orders <This makes a Big Difference, other providers skip this difficult step.
Social Signal Options are Available (and recommended).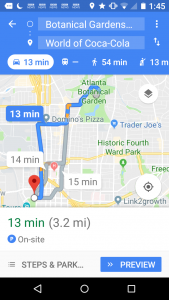 Works great with Regular GMB Maps, Directions to, any Google Map that can be embedded.
Google Docs, Images also embedded.
Others don't come close to offering this type of service!
Share Your GeeksMachine Embeds Review: